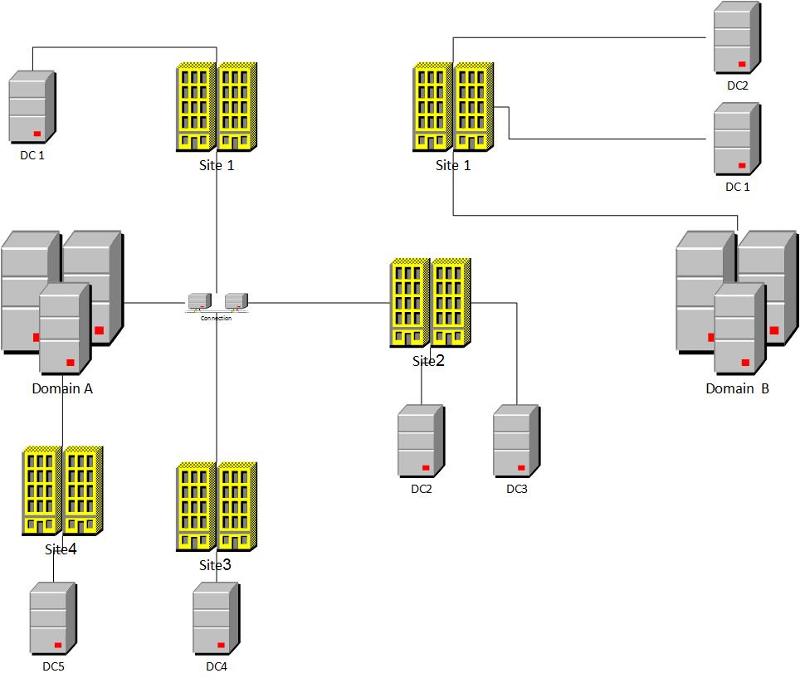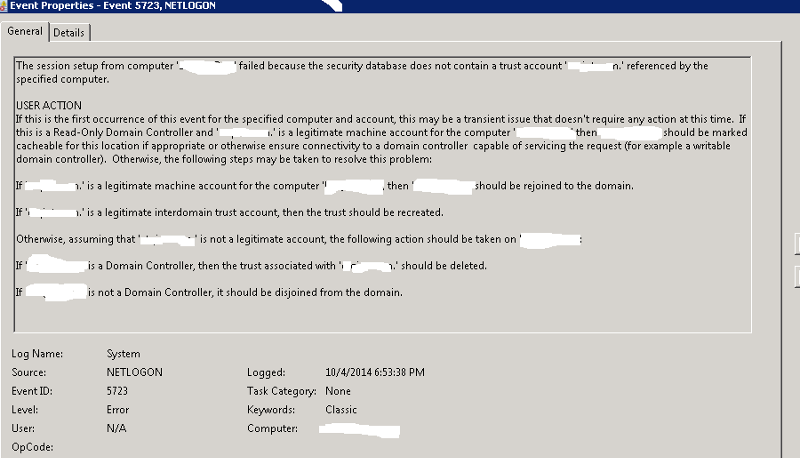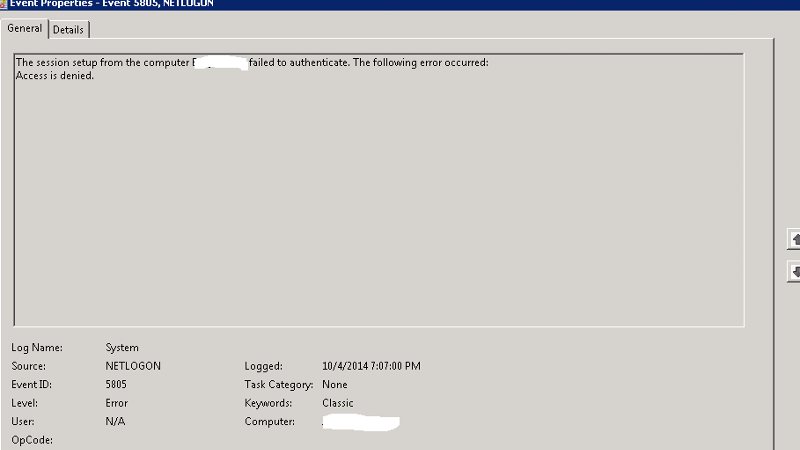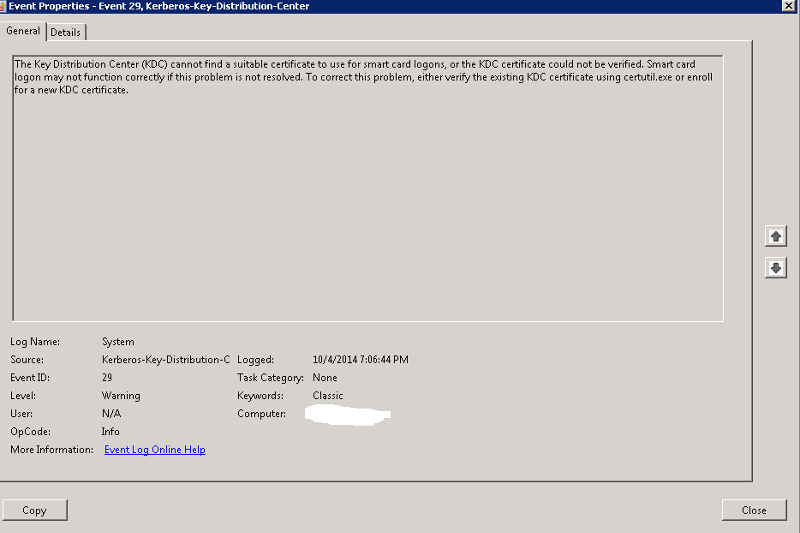 Hello Experts ,
I have a problem with the domain and trust relationship between two different domains as you can see in drawing1.jpg >> we did trust between domain A and domain B and it's successfully created >> Domain "A" has multiple sites >> domain B has one site ..The problem is when we list the resources "Users ,computers..etc " of domain B from Domain A it's listing them but it did not list users,computers of domain A from domain B and it asks you to enter user name and password ,when you enter any Enterprise admin of domain A or domain B it shows to you "Access is denied " and images number 1,2,3 logged in the event viewer
Please bear in mind the following items
1-Stub zone created on both domains.
2-we did the same configurations in new domain"test.com " in the same physical location as domain A <<we did Trust between Domain B and Test .com and it worked fine "listing the resources " from both sides.
3-VMware Tools has been removed from all servers.
4-Firewall is off on both domains.
5-subnets crated for all sites.
6-They have the same forest and domain functional level 2003.
7-Domain A has windows server 2003 and domain B windows server 2008.
Please advise about this issue..Thanks.