We are planning to migrate Windows Server 2008 R2 file services setup from domain controller to seperate domain based file member servers. The question is:
When you add a new Namespace Server, you need to specify the location for the DFS root namespace.
By default DFS points to C:/DFSRoots.
Is this recommended or shall we use a pre-created Windows Share?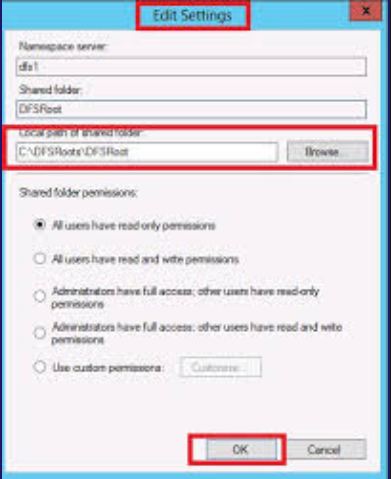 Thanks,
ml-user