I currently have a 2012 R2 server confgured to deploy apps using RDWEB. Apps are published and working both internally and externally. I have purchased and installed an SSL cert. from GoDaddy as well.
We are using split-brain DNS... Internal domain ends in .LOCAL and external domain ends in .COM.
When accessing the RDWEB page all is well... The site uses the external name and SSL cert properly.
The issue is once logged into the site, and I launch an app I get the following dialogue box in attachment 1. Then I get prompted for Username and Password, and then I get the dialogue box pop up in attachment 2.
If you notice the external name is there on attachment 1, and the internal name is there on attachment 2.....
External: apps.xxx.com
Internal: rds1.xxx.local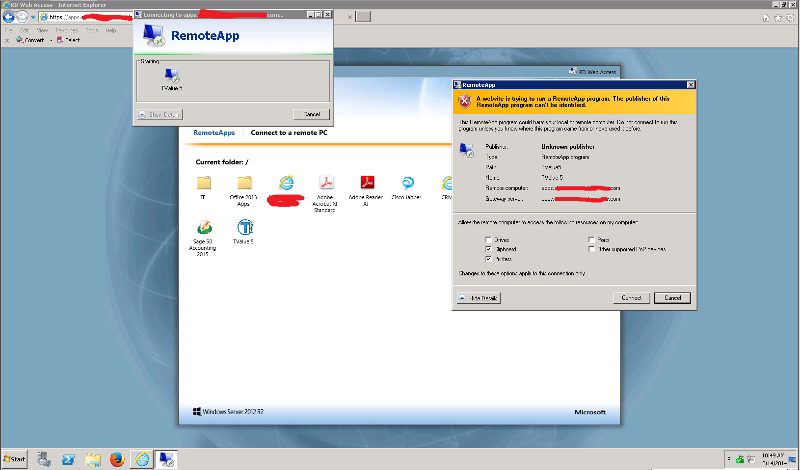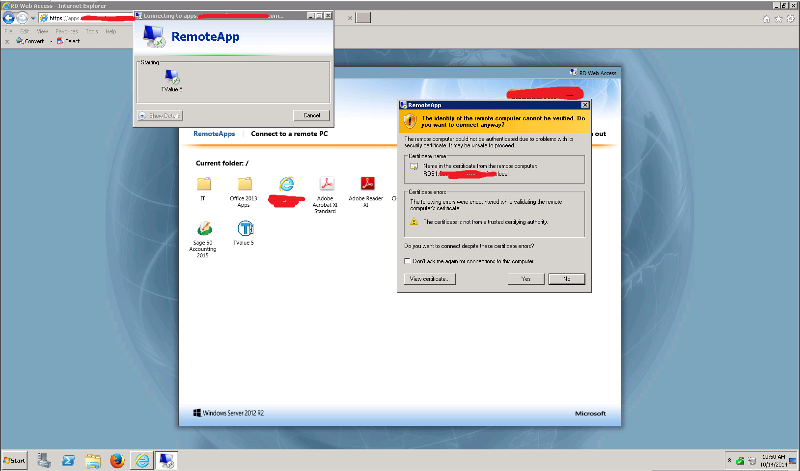 So the 2 questions are:
How can I get rid of the 2 dialogue boxes referring to SSL?
Why is it prompting me for Username and password when I launch an app AFTER I already successfully logged into the site?