I have Oracle 11g on a home computer (64-bit Windows 7), and I'm trying to run PL/Sql Developer from
Allround Automations.
So I downloaded what seems to be 32-bit client from here:
Instant Client downloads for Windows
(first option). So I unzipped the files, but there's no setup file ?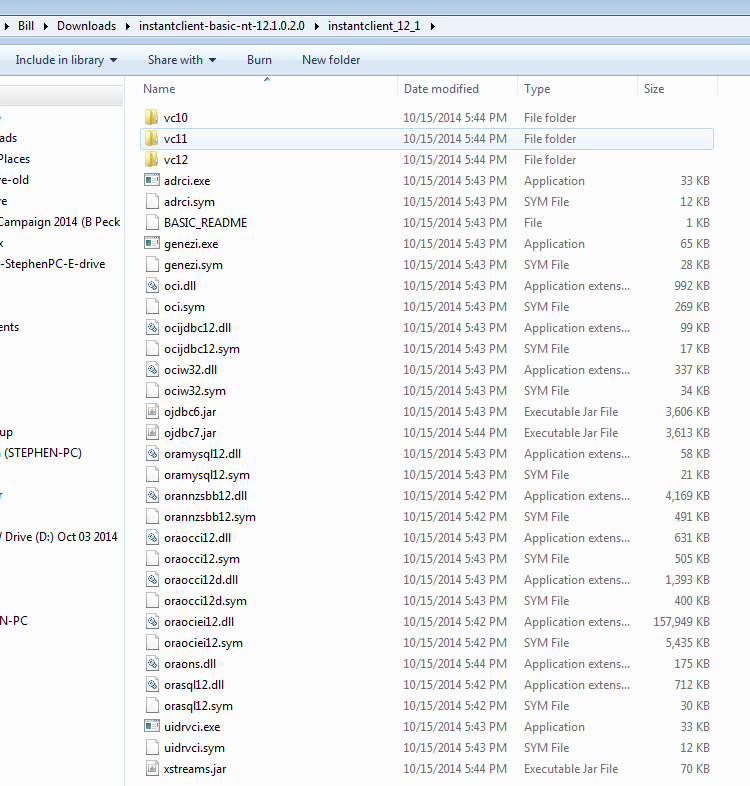 So I just unzipped the files and they are sitting there, no "installation" as far as I can tell. When running PL/SQL Developer it now says "TNS: Connect timeout occurred".
But Sql Developer works ok.
PL/Sql developer preferences for the OCI library is pointing to E:\Program Files\Oracle32\instantclie
nt_12_1\oc
i.dll, where I placed the 32-bit files.