I am just starting to use my home environment, Oracle 11g on Windows 7. Everything seems to be ok, I've got Sql Developer working, PL/SQL Developer, Sql Plus, etc.
In PL/SQL Developer, I've got all these schemas that I have no idea what they are for. Are they all SYS type schemas ? At one point I tried to create a repository for Oracle Developer / Designer, that might explain some of this.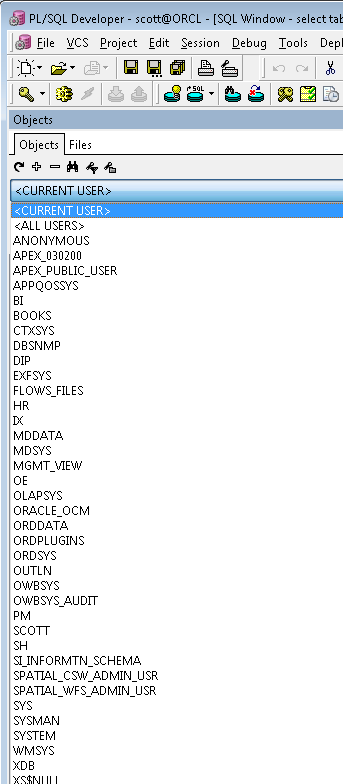 In Sql Developer, it's a little cleaner, as all of the unfamiliar users are listed under "System - Other Users", but this includes the schemas I created (Books, HR, Order Entry, Scott, etc.)

So I'd like to do a couple of things:
- set up a superuser, who has access to all schemas, so I can just log on and work in any functional schema
- hide all the System schemas in PL/Sql Developer
Also, I've never done any DBA work, so any newbie tips for managing my home Oracle d.b. ? Should I install O.E.M. ?