Hi,
I have a created a custom map in Google Maps which has custom markers / pins.
I want to embed the map on my website so that my users can see the custom markers / pins, however when i embed that map, none of the pins show.
I've just noticed that the following message is displayed while you are creating the embed code: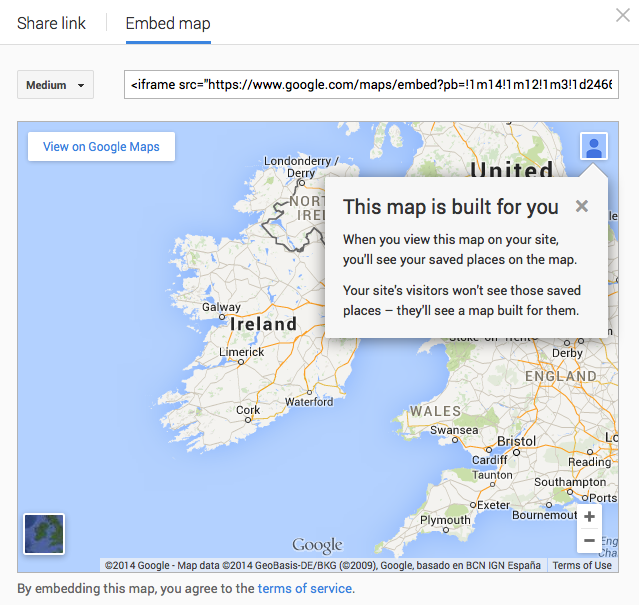 This map is built for you
When you view this map on your site, you'll see your saved places on the map.
Your site's visitors won't see those saved places – they'll see a map built for them.
This seems pointless. Does anyone know a workaround for this? Thanks in advance for your help.