I have a large spreadsheet (consolidated for this example) in which I want to use conditional formatting to color rows of data, but ONLY rows with an "s" in the "Key" column. Is it possible to set the range for the entire spreadsheet so that I can easily add affected rows later, or I do just need to manually apply the formatting to each of those (currently highlighted) rows?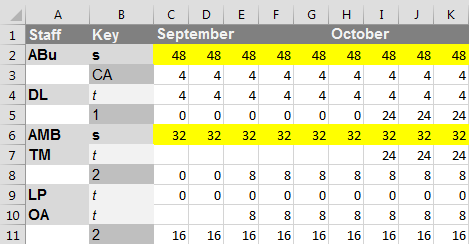 The other way I've gotten around the issue is by creating a set of custom conditional formatting rules like the following, but it has made the spreadsheet cumbersome to edit:
=AND($B1="s",A1>=60,A1<600
) --> format background dark red
=AND($B1="s",A1>=50,A1<60)
--> format background red
=AND($B1="s",A1>=40,A1<50)
--> format light red
etc.
Thanks!
Sample.xlsx