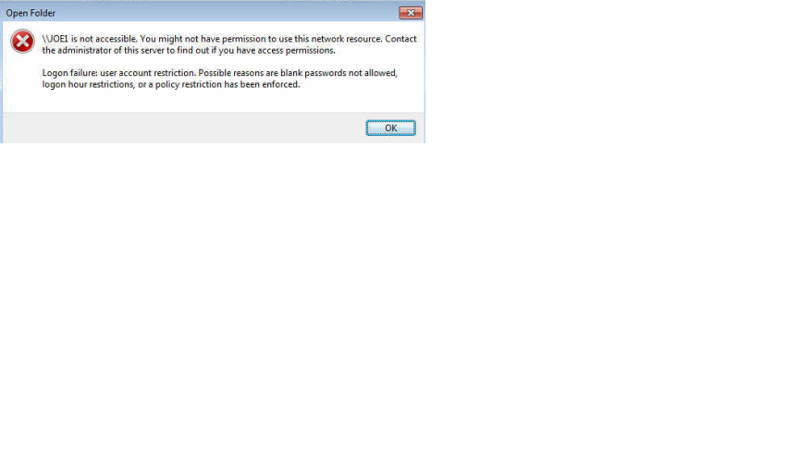 Hi,
I have two PCs (named JOE1 and JOE2 in the same WORKGROUP) with Windows 7 Pro.
I created same user names on both PCs - User1, User2, User3, User4.
and I shared entire C drive on JOE1 and JOE2 with everyone with full permission under Share tab and full permission on Authenticated Users and Users under Security tab.
When I type \\JOE1 from JOE2 , I can't access the C drive of JOE1 which is shared. It gives me an error (please see the screenshot above). So I understand that each user has to have the same password on both computers?
But then when I type \\JOE2 from JOE1, then I can see all shared folders from JOE2.
Why is it that "must have password" rule applies differently?
So I assigned the same password on "administrator" account on both JOE1 and JOE2, but the result was the same.