Hi Folks,
I've installed SharePoint 2013 on Windows 2012 R2. Just a single application server and a seperate database server for internal use.
I configured it for SSL;
I configured Alternate Access Mappings, IIS binding on port 443 and configured DNS.

Then i created a Self Signed Certificate on the SharePoint server. Added it to the certificate store;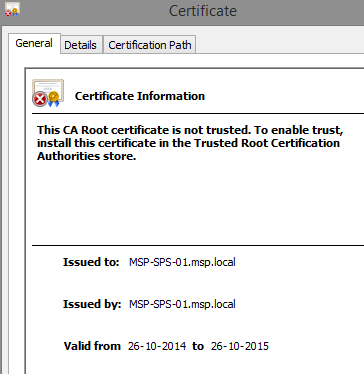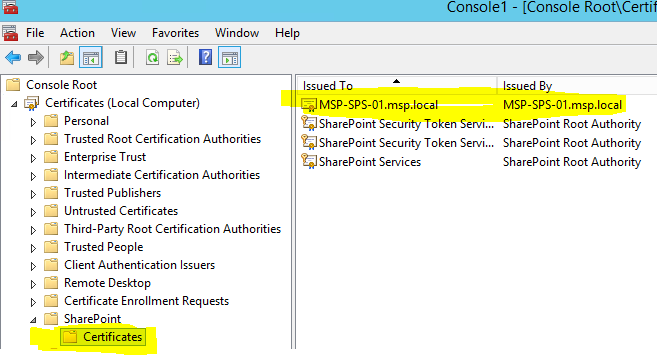 When i configured the binding in IIS, i chose the same certificate there.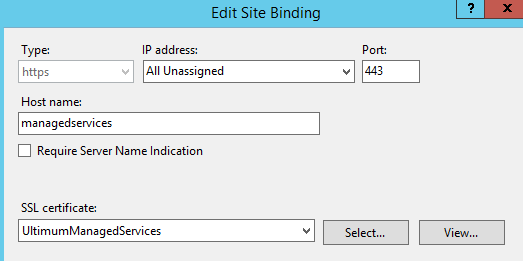 Finally I added the certificate in SharePoint Central Admin, under Security > Trusts;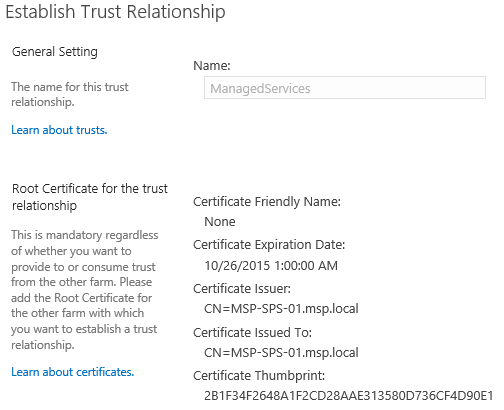 Still getting the certificate error when browsing to
https://managedservices
What's wrong with my configuration?