Exchange 2010 SP3, Outlook 2010
I'm trying to figure out why all the room mailboxes calendar shows busy. See image: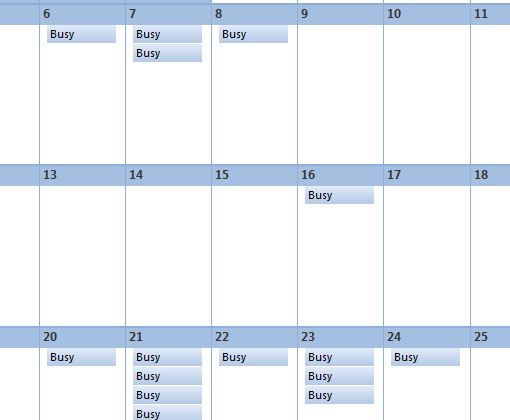 I would like to set this where all can see who booked the room but not the subject.
Also I have a different room mailbox calendar that I would like all the see subject and all. Never used room calendars to not sure about all the settings and feature set.