Just installed and set up VMWare vCenter Configuration Manager 5.7.2.242. This error happens when I use many of the buttons in the GUI: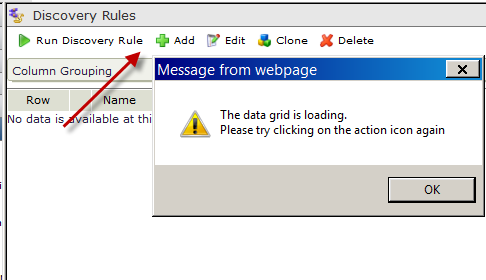 I am using IE 9. I tried using Chrome, but got an error that only IE 8 and above was accepted.
Anyone know a fix for the error "The Datagrid is loading?"