Hello Experts,
I have a excel file as like below: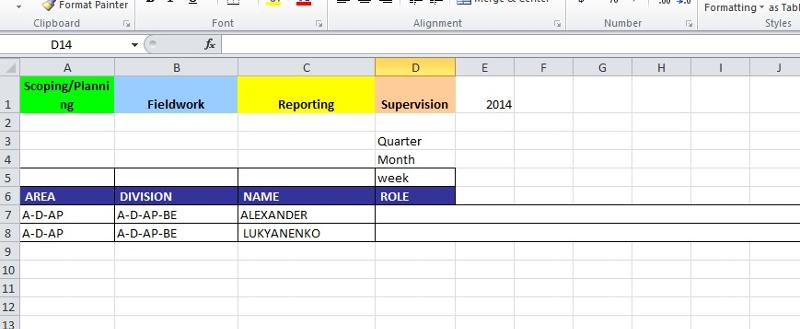 I want to write a macro which will take the input from "E1" column i.e. 2014 and get the Quarter ,Month, week in the below manner :

After making this it should delete the data from "E1" column.
For Week it should take only 7 days and continue like "Week 1" Week 2 .....and so on till 31st Dec of the year which is present on E1 column. The month field will have the name of the month and should merge the cells of that months.
Attached here with the excel for how wanted to be done using macro.
Sample-File.xls