Hello EE,
Is there any possibility that WSUS could cause Windows File Corruption?
For the life of me I can not get Group Policy Management installed on a Windows 7 box.
Fails trying to install the tools in "Turn Windows Features on or off".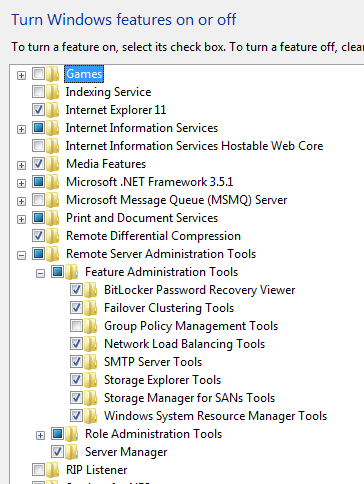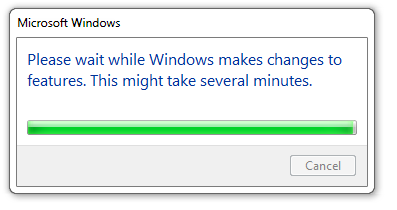 And when I try to install via DISM fatal error 1603.
I run the system file checker sfc /scannow and it does find files that need repair and says it repaired some.
I reboot run the sfc /scannow and it does find files that need fixing but unable to fix them.
Rinse and repeat, and this appears to be a loop of same results.

This is not an issue on freshly imaged computers that get freshly joined to our domain.
http://www.microsoft.com/en-us/download/details.aspx?id=7887
I can install the RSAT... BUT...
I can never enabled the features via the "Turn Windows features on or off" GUI.
I have always had to run the DISM commands to install the tools I need.
My biggest question here is could our WSUS server cause this type of file corruption pushing out Windows Update improperly?
How can I get this package installed?
Could a Group Policy be blocking this ability to install?
My next try will be:
Dism /Online /Cleanup-Image /RestoreHealth
And see if I can re-run sfc /scannow and get better results.
This does not appear to be an issue with our image we deploy as a freshly imaged and joined computer can install these packages via DISM (No GUI), but over time with the computer being on the domain and receiving updates and group polices this becomes a problem.
Note: We are using a Proxy too, could the proxy play any role in this issue?
I could really use some help as this one has been bugging me so bad that I can not pin point the root cause. :-)
sfcdetails.txt