On a server which is accessible by mulitple users, FireFox 23.0.1 is running. It is desired that this particular version stays there and may not be updated. I therefore want to disable the possibilities for any user to check for updates and install them.
I was able to disable the Options | Advanced | Update options by using a mozilla.cfg file containing the following lines:
lockPref("extensions.updat
e.enabled"
, false);
lockPref("browser.search.u
pdate", false);
lockPref("app.update.silen
t", false);
lockPref("app.update.enabl
e", false);
lockPref("app.update.auto"
, false);
This however turns on the "Check for updates, but let me choose whether to install them"-radiobutton as can be seen below.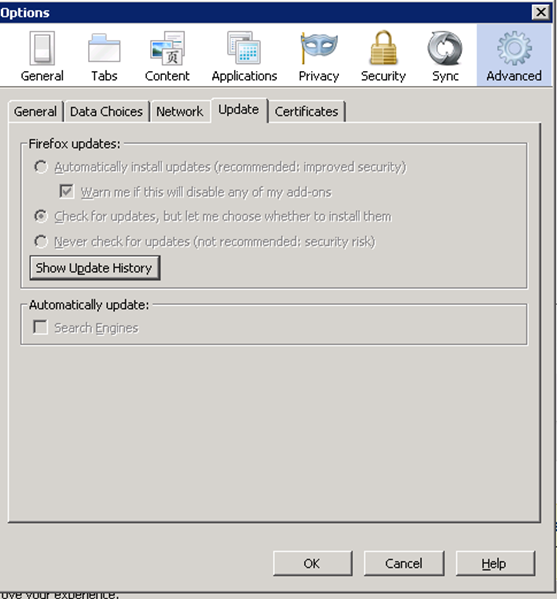 My question is: Is there a way (preferably by using a preference or another setting in the mozilla.cfg file) to have the "Never check for updates..."-radio button checked and then the whole FireFox-updates block disabled?