I was looking to remove this driver, and everything appeared to be normal, expect the uninstall process dies at this point: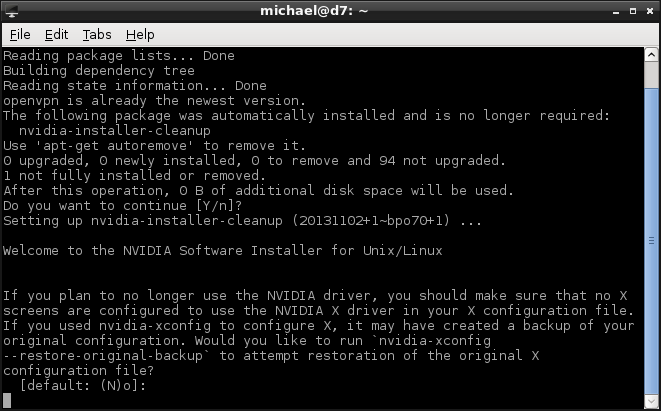 It just stays hung there. Nothing in any of the logs tell me what it's stuck doing, and I have to break out of it, and run dpkg to fix missing items as well as clean up locks manually.
I would like to just remove this driver (even if I have to do it manually). I know there is a file list under /etc/apt/ that (I think) shows me all the files that were installed. I could just remove stuff according to that, rmmod (and maybe blacklist) drivers, and update the kernel. But I wanted to get some ideas from other folks first.
any tips?
PS> It's Debian 7.0 Wheezy.