I have several RSS feeds setup in Outlook 2013 (using Exchange) and have observed two issues.
1. When I do a send/receive, Outlook is trying to download an old RSS feed that is not listed in the Outlook RSS list or my Account Settings.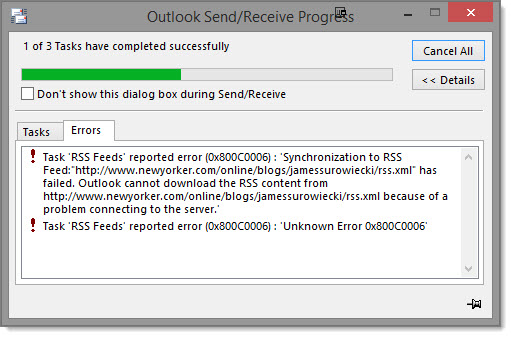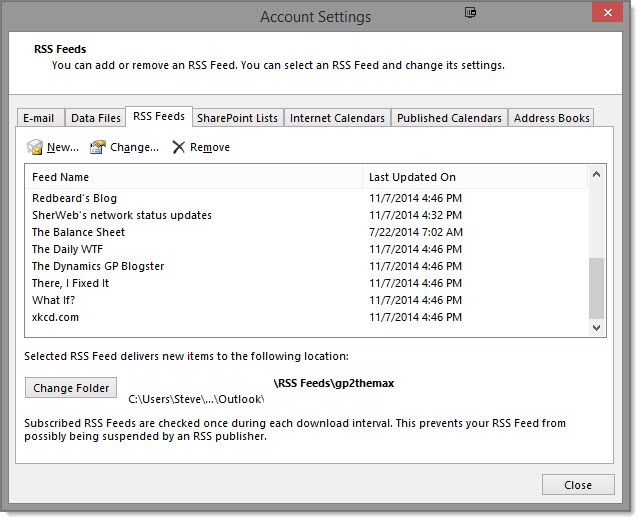 2.  Outlook believes I have two copies of the same RSS feed, even though only one is displayed.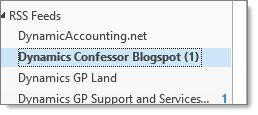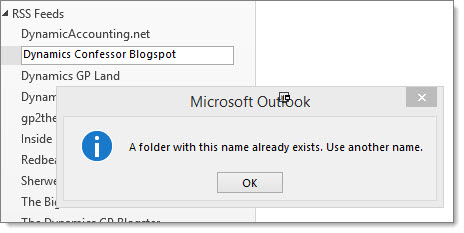 Is there some other list of RSS feeds that I can access to clean up these phantom feeds?
Thanks,
Steve