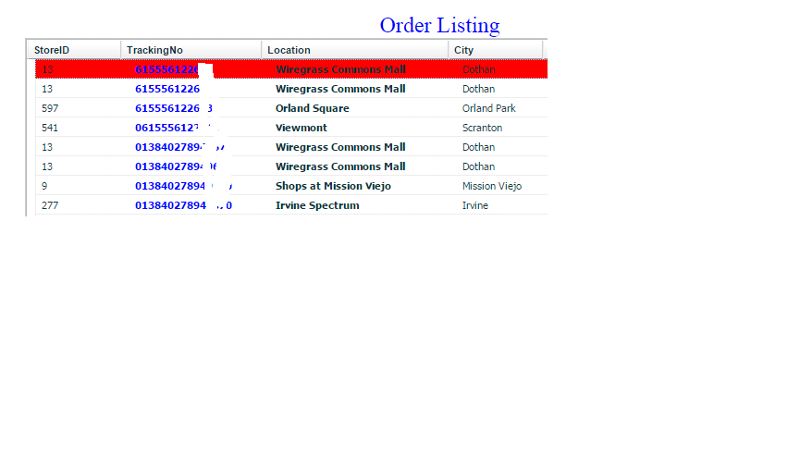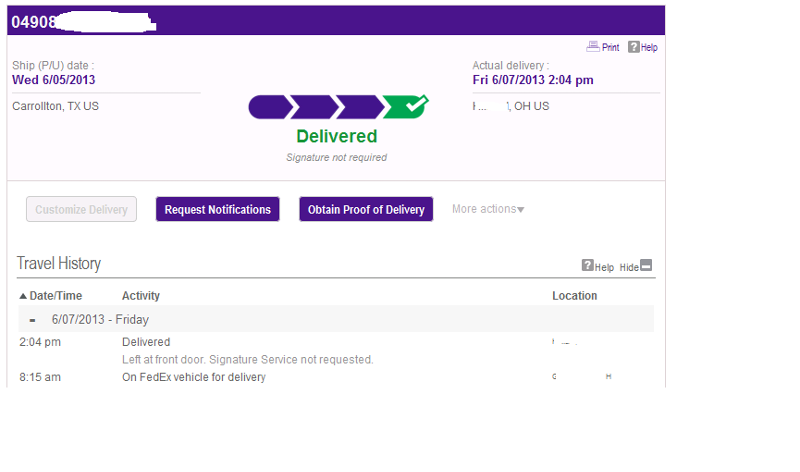 Hi,
I have a CFM page where I display order information along with tracking number. When I click "TrackingNo" field, I would like to display tracking information provided by FedEx website based on the tracking number in the Order Listing Form/CFGRID.
Below is my actual CFM code and FedEx URL.
How can I modify current code to display tracking information from FedEx website when the user clicks "TrackingNo" from the CFGRID?
https://www.fedex.com/fedextrack/WTRK/index.html?action=track&action=track&tracknumbers=
123456789
&fdx=1490
<cfform action = "#CGI.SCRIPT_NAME#">
<cfgrid name = "FirstGrid" width = "900"
query = "GetOrderHistory" colheaderbold="Yes"
font = "Tahoma" rowHeaders = "No"
selectColor = "Red" selectMode = "Edit" format="HTML" >
<cfgridcolumn name="StoreID" header="StoreID" width=70>
<cfgridcolumn name = "TrackingNo" header = "TrackingNo" Select="No" width="150" textcolor="blue" bold="Yes"> href="ShippingInfo.cfm" hrefkey="ID">
<cfgridcolumn name = "Location" header = "Location" Select="No" width="200" bold="Yes">
<cfgridcolumn name="City" header="City" width=100>
</cfgrid>
<br>
<cfinput type="submit" name="gridEntered">
</cfform>