When opening Outlook 2013 we get this message: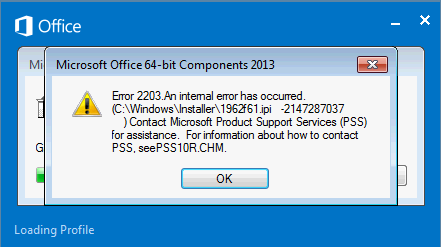 We've just installed Office 2013 on a new Citrix environment, which has policies in effect to redirect the temp location to a subfolder on the C drive for each user (for easy housekeeping) - as such Software\Microsoft\Windows
\CurrentVe
rsion\Expl
orer\Shell
Folders has been edited to move this location.
This location is then mapped to a mapped drive letter which is then hidden, as C drive is disabled by policy.
Any ideas how I can stop the error? My initial research suggests a non-writable temp location. The permissions have been set correctly on the folder.