Hi there,
I'm trying to run, via VMWare Player, Cloudera's quickstart VM 4.7 on a Windows Server 2008 R2 Datacenter (virtual server) and I get the error shown below: VMWare Player and Hyper-V not compatible. Remove the Hyper-V role from the system before running VMWare Player.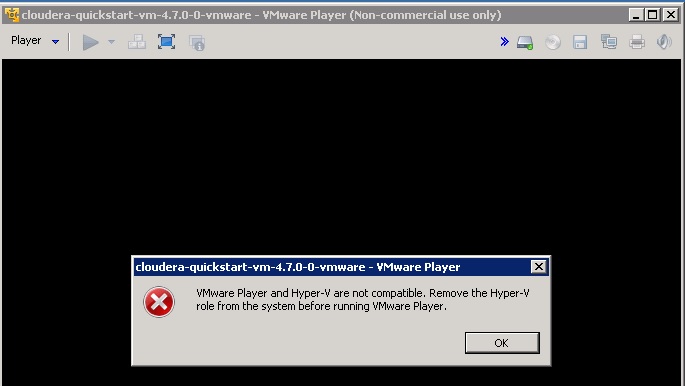 Now the normal remedy is to disable Hyper-V
How to disable Hyper-V
But I don't think that would work because the virtual server needs Hyper-V to run. So I'm not sure what to do? The server is running on Amazon AWS by the way.
Thanks,
OS