Exchange Version: 2010 (14.03.0158.001)
Server version: Windows Server 2012
Exchange seems to be ignoring the settings and setup in the server. Here's an example:
Despite having "Send As" permissions, the user Ava cannot send as the user George: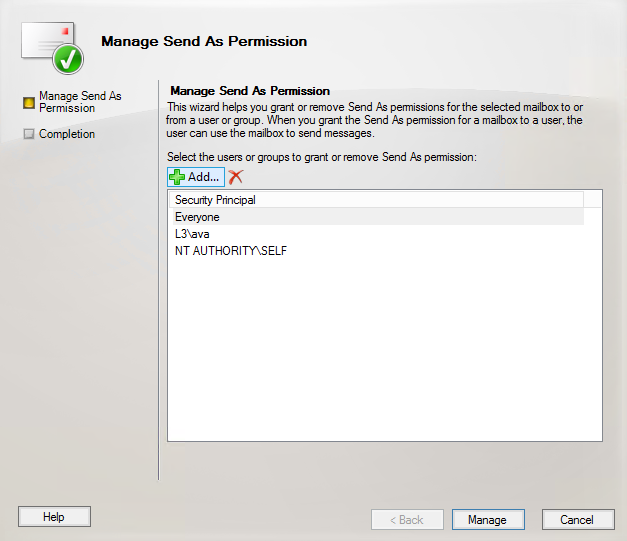 Here's where it tells me "no". This is consistent from the web interface (remotely) as well as from outlook (locally), even after doing gpudate /force on the client machine.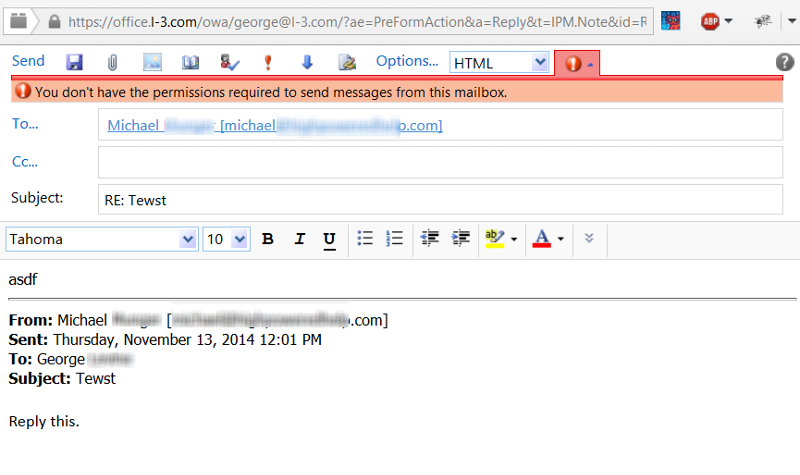 How to fix this?
Sidenote: there appear to be other items where this permission problem is showing up. One user is having a hard time sharing their calendar, and network wide, exchange seems to be ignoring the max allowed attachment size. it's liket he settings are not getting updated somewhere...