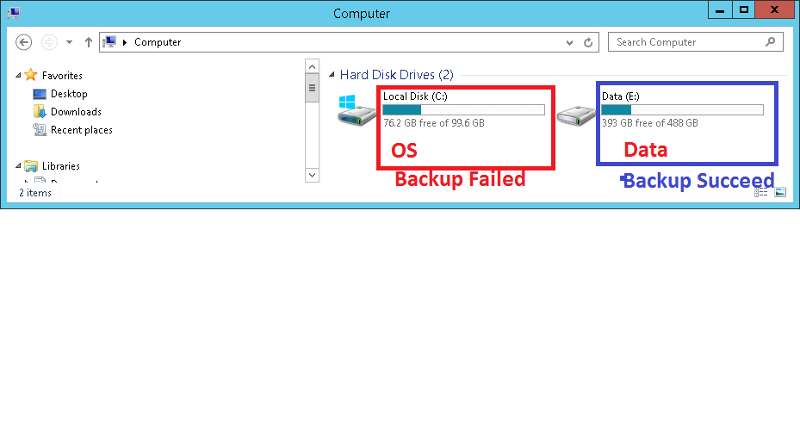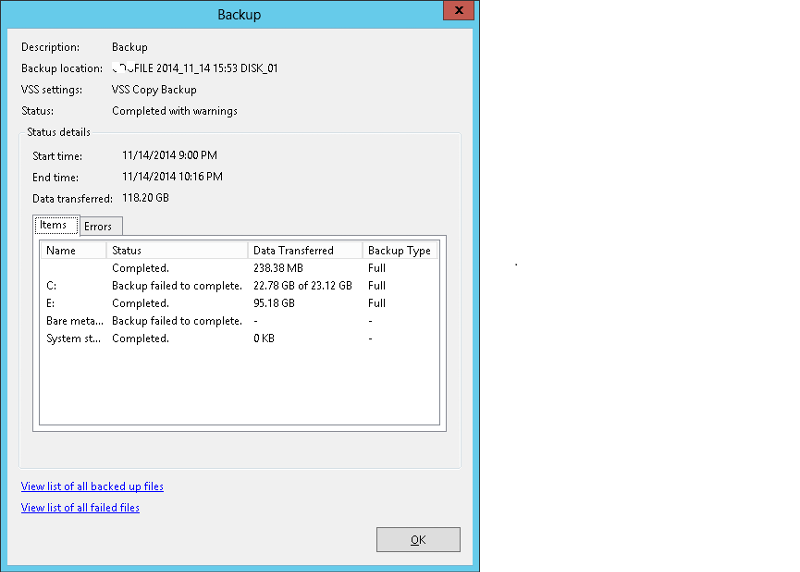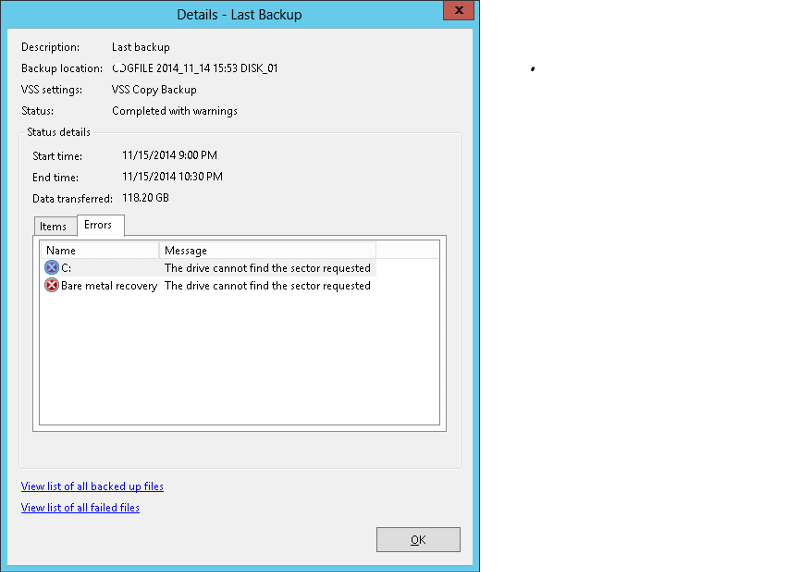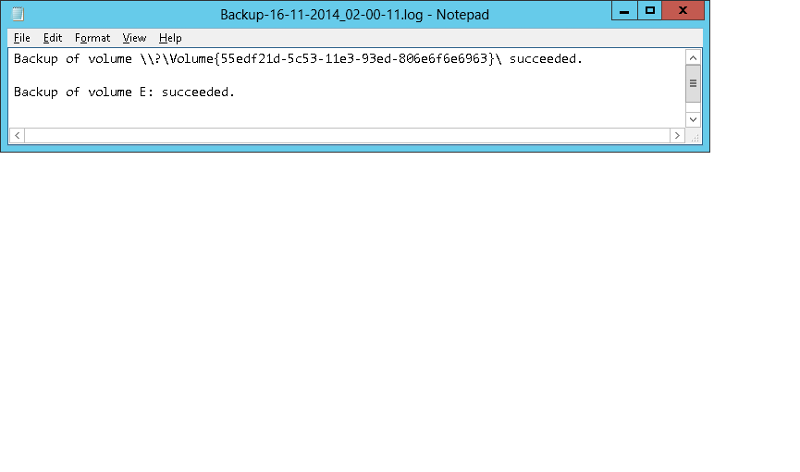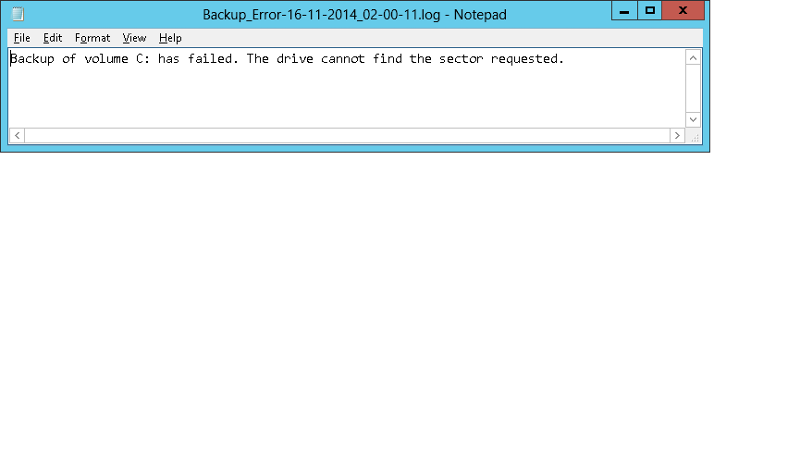 Hi,
I have a Windows 2012 Server with two partitions (C Drive that contains OS and D Drive that contains data files). A couple of days ago, I connected a 2TB external USB Drive and scheduled WIndows Server Backup to run at night.
When I just checked in, I noticed that on both nights, it failed to back up the C Drive which contains Operating system whereas data files on D drive was backed up successfully.
The error message is "The Drive cannot find the sector requested" on C: and Bare Metal Recovery.
What do I look into?
Thanks.