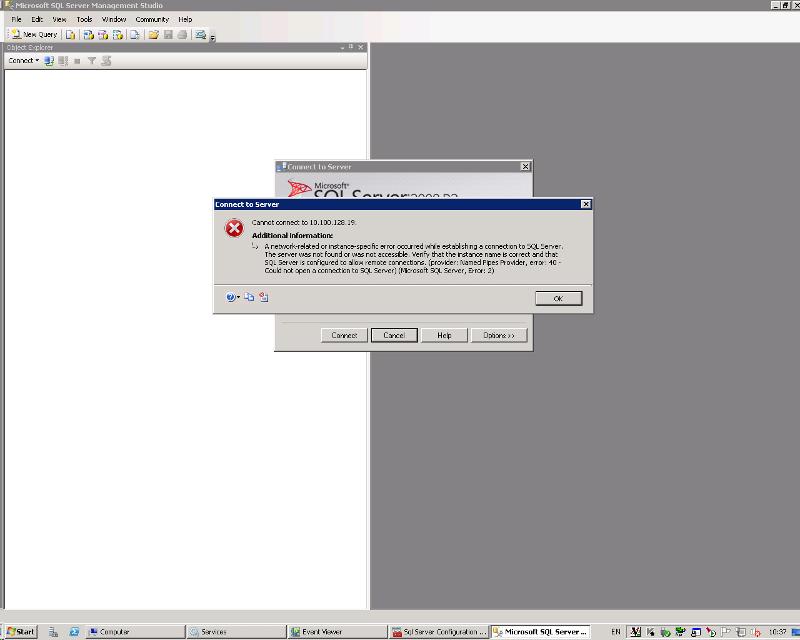 Dear Experts,
Kindly see the attached image for the screenshot of our SQL Server. We're trying to login to our SQL Server 2008 R2, but we always receive that error... And that is the reason maybe why does our SharePoint can't communicate or connect to our configuration database. Because our MOSS 2007 is connected to our SQL Server (different server machine)...
Please advise on how we could resolve this matter...
Thank you in advance.