Folks,
Attached is a workbook named Olympics. There are two tabs: One for the data and the second for the pivot table.
Here is what I am trying to get to: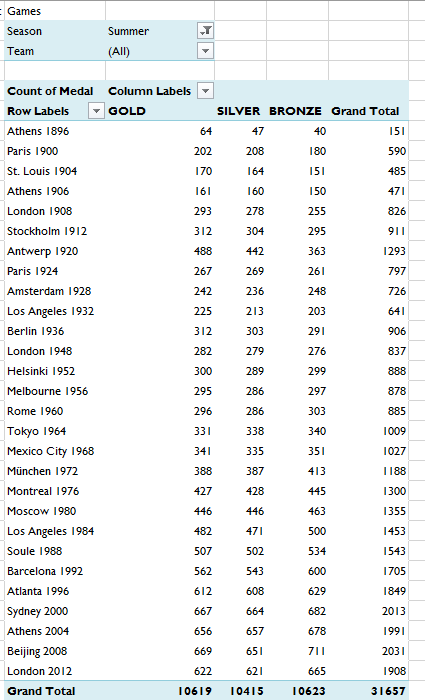 However, I do not understand in the filtering example below how it is filtered based upon Yr Country but displayed by Year City with the earliest year first?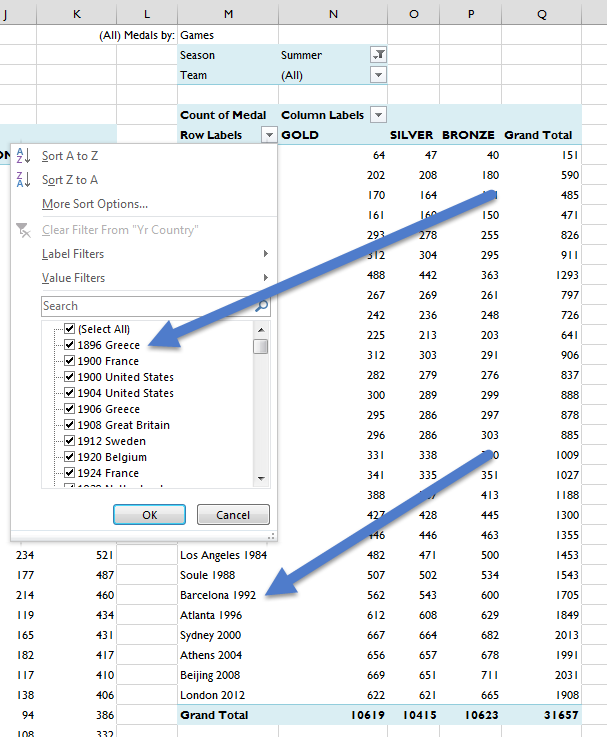 Here's the best I can do: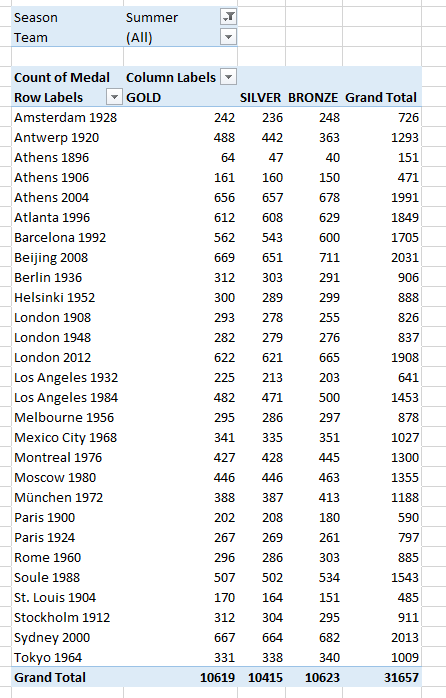 Olympics.xlsx