I installed and configured SharePoint 2013 and everything was fine. Because of the difficulty in Navigating to our home page from MySIte, I decided to add a link to Home Page, which was fine. But unfortunately, I dont know how link "Page Not Found" got to appear on my quick link navigation. See below: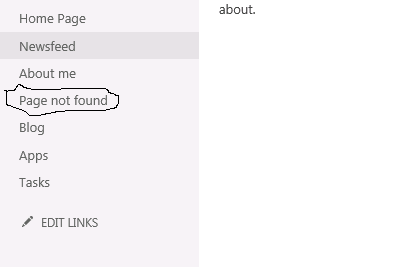 All my efforts to remove it was not successful. When I clicked Edit link, Page Not Found is not available for editing or removal. Also, when I Navigate to Settings->Site Settings->Navigation, I still cant remove the link, despite the fact that I selected structured Navigation without choosing Show Pages or Sites.
Please can someone help me to get this link out?