I have a list of work orders from a production system in a Sharepoint List.
I wish to concat the work order to the URL of the production system site in order to render a clickable link directly from the Sharepoint list.
I see some have used the workaround as per
http://sharepoint.rackspace.com/calculated-columns-tutorial
and
http://sharepointhannah.wordpress.com/2014/06/11/adding-an-image-link-via-calculated-column-on-a-list-with-html-directory-list-solution/
but
cannot get the column to render after I have added the html tags. Here is what the field setup looks like with just a static test URL.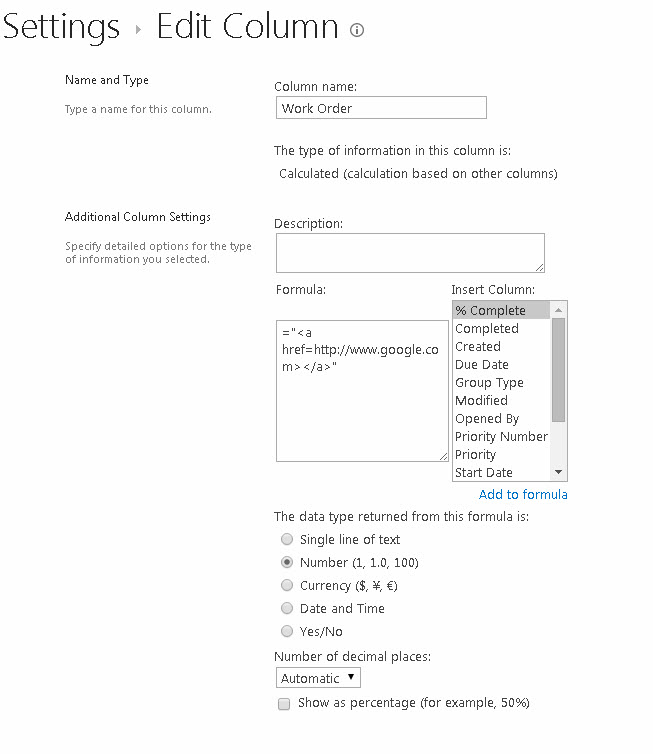 . And here is the result - no error, but no data returned as per the blogs I was able to find.

Thank you