Hi,
I recently changed my url from
www.mapslap
.
me
to
www.mapslap
.
it
My hosting company updated the nameservers of the new .it domain and pointed it to the site. I have updated all of the settings within the site to reflect the new domain name.
I am trying to redirect all of the old .me links to the new .it domain.
If you enter mapslap.me you are redirected to mapslap.it which is perfect.
However if i try an old sub page, such as the old contact page -
www.mapslap.me/contact
- i am not redirected to .it and instead i see a mix of the old page and the style of the new page. (all caches have been cleared)
Here is the redirect settings that i am using: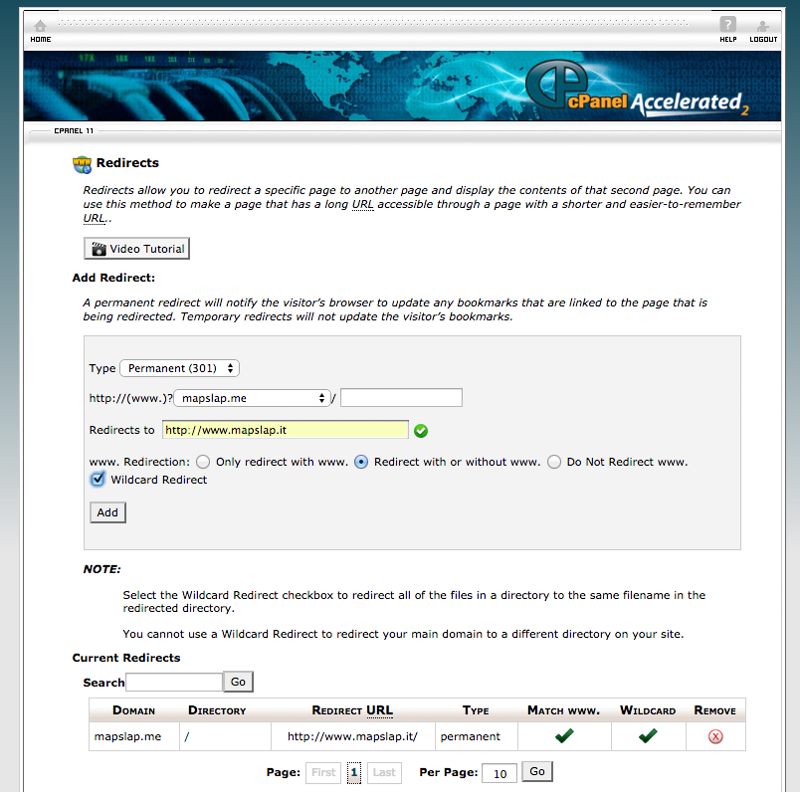 I've also noticed that the hosting company has placed a folder name the old domain:

Can anyone shed any light on this, thanks in advance.