Dear Experts:
I would like to run a macro that ...
... counts the number of unique and duplicate values in two named ranges on the current worksheet and
... displays these values in a msgbox
Please find the detailed explanation as well as the sample file below.
Help is much appreciated. Thank you very much in advance.
Regards, Andreas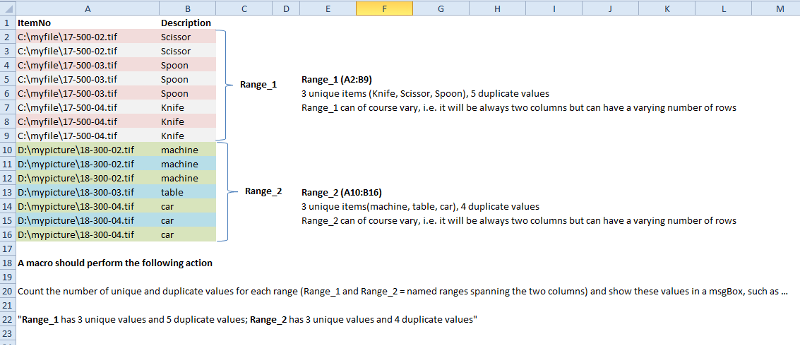 Count-number-of-duplicate-and-unique-val