Client inadvertently created then used portal accounts prior to a cutover migration to office 365.
Client wanted to begin utilizing the Office Suite Software that they paid for.
Unfortunately, cutover migrations require a clean portal (at least free from any soon-to-be DirSynced user).
We asked client to create temp email address/365 portal accounts so users could sign out of Office 365 as their standard email/UPN accounts.
They could then login to Office suite as the temp accounts.
We would then delete all the non-temp accounts and perform our cutover migration.
Issue:
When user clicks Sign Out in Office (Word, for example - user clicks File > Account > Sign Out) they receive this error message:
We can't remove Windows accounts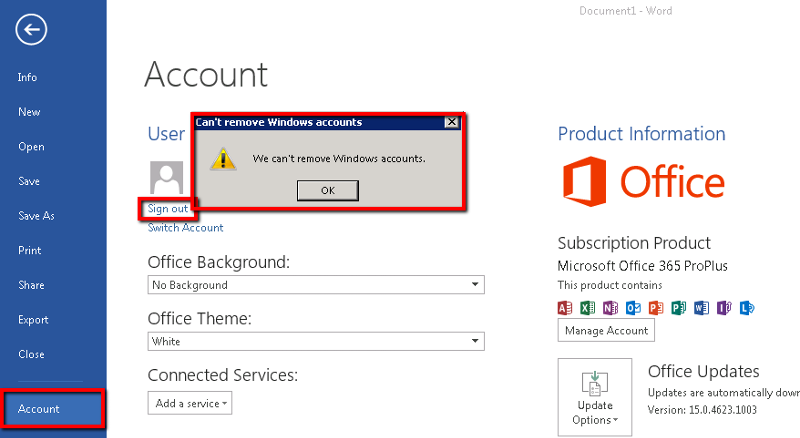 We have attempted to use this article:
http://support.microsoft.com/kb/2750229
but to no avail.
Just need to get past this issue to get started on the migration.
Thank you for your time in advance.
- KB