Hi,
I want to be able to map a network path on my windows server with a simple bat file.
The easy command I use is this:
net use o: \\Pbtuk-639-02-13




move /-y "D:\production\*.*" "o:\e\AV Media\"




pause



However I get this error message when executing the file: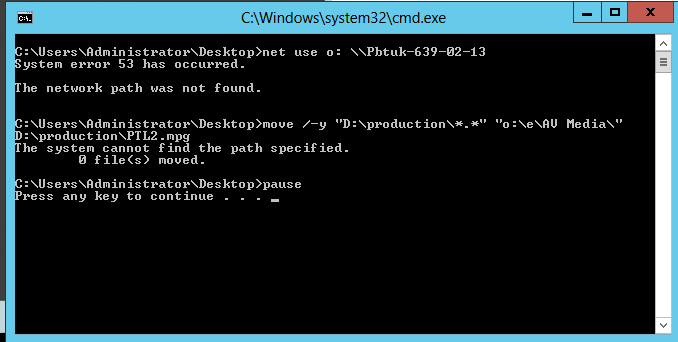 I have done a net view and then it was no problem to find the network path.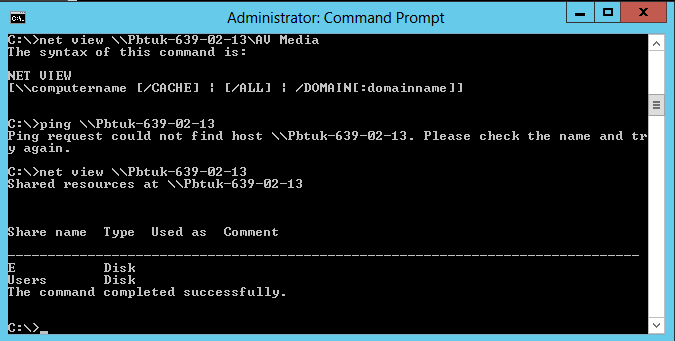 From what I understand the computer is shared with Everyone.
Thanks for help!
Peter