I'm troubleshooting a difficult issue with a particular family of Lexmark printers that are in use in our office. We have issues where the printer suddenly shows "Busy" on the screen and flashes the green LED and sits there, hung, until it is rebooted. It happens every couple of days. It happens on ALL of our Lexmark printers, and none of our other printers (e.g. Xerox, HP, Brother).
I've reached Level 3 support with Lexmark, and they want to rule out an issue with my network. They are considering the possibility that some kind of rogue or unwanted traffic on the network is causing the printer to hang.
I've offered to put in a firewall that I can use to isolate this printer from the rest of the network and to only allow specific traffic from a few specific computers, in order to rule out a network issue.
I've attached a picture of our network. We have a fairly simple office LAN, but we also have a guest WiFi network and a third party management provider has set up their own proprietary network and equipment that co-exists with our own, and we are not allowed to touch that equipment.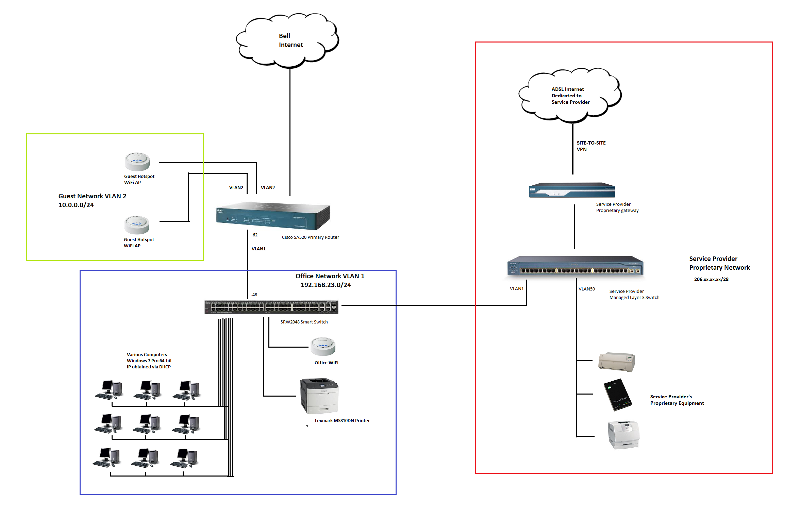 About 10 people use this printer, I don't want to spend a ton of money on a firewall.... and I am hoping there's something fairly simple I can put in that can accomplish this.
Can you suggest what I should do?
I'm imagining putting some sort of firewall infront of the printer like so: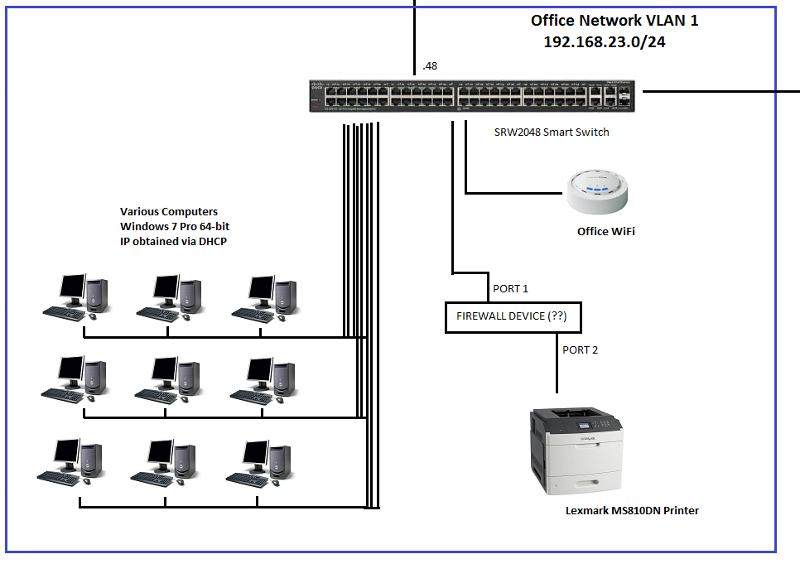 But maybe there's a different way it should be done?