As shown below, some customers have each zero or many orders. To do this, I added a template field (Orders) and inserted a gridview in it with
Bindings Eval("tblOrders")
. I also entered
tblOrders
to Include property of
EntityDataSource1
.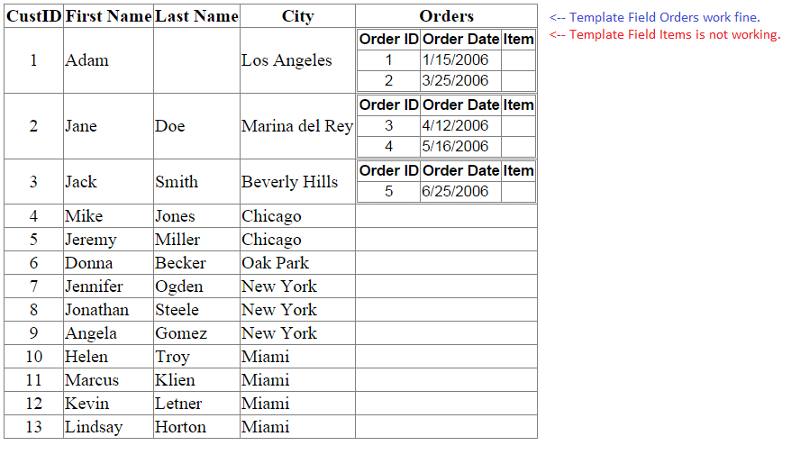 But in the case of
Items
template field, after setting
Bindings Eval("tblOrderDetails")
, I do not know where and how to add
tblOrderDetails
so the
Include
property?
I am trying to display Order Details (
Items
) or each order. The project solution (EF_YouTube.zip about 1.1 MB with db file in it is at:
https://onedrive.live.com/?cid=420CDD6A13807C9B&id=420CDD6A13807C9B%21116
for additional information. It is developed in vs2012 and uses SQLEXPRESS12)
Question: How can I make this application to show Order_Details (Items) as well?