Hi,
My client wants me to align all of his prices to the right on his Menu page.
As you can see below, he has added each menu item on a new line, followed by the price.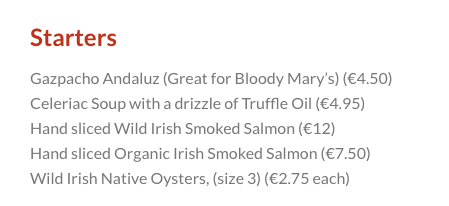 What is the best way to align the price over to the right, other than using a 2 column table?
I need to provide a solution that my client can use too, once i set it up for him and demonstrate it.
Thanks in advance for your help