People,
in my Exchange Server 2010 SP2 environment below:
PRODHT-CAS01 (HT-CAS Server NLB node 1)
PRODHT-CAS02 (HT-CAS Server NLB node 2)
PRODMBX01 (Stand alone Mailbox Server 1) no DAG
PRODMBX02 (Stand alone Mailbox Server 2) no DAG
I'm having a problem with the Outlook 2010 in my company all in a sudden prompting for a password when the first time user open up their outlook ?
some users able to be resolve the issue by retype the AD login & password but some are not able to ?
testing using Outlook Web Access everything working fine with no issue, even after resetting the password, the problem still exist.
one thing that I notice is that the PRODHT-CAS01 cpu is running at 100% ?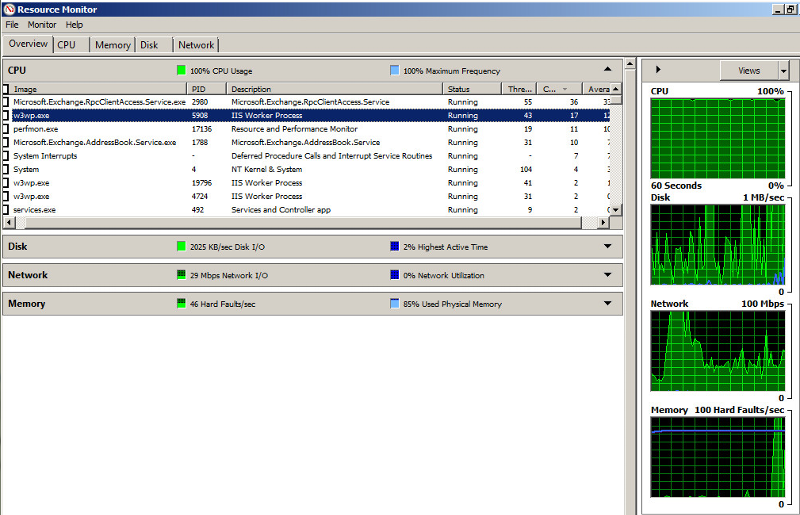 any help and assistance would be greatly appreciated.