I have a form and a sub-form. On the main form is a field named "txtClasses".
On the sub-form (datasheet view) is a field named "Class".
When the main form is opened I want the field "txtClasses" to be populated with the UNIQUE values from the subform field "Class" separated by commas and a space.
So using this example of the sub-form...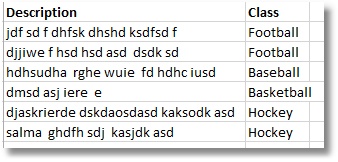 I would want the field on the main form to read "Football, Baseball, Basketball, Hockey"
How can this be done?
--Steve