In WORD 2007 and 2003, when I brought up a list of files in a folder, I would be able to:
- Press <Delete> to delete a file.
- Right click on the filename to rename it.
Now, with the new file list format (per my screenshot), I find that I can no longer do either of the above.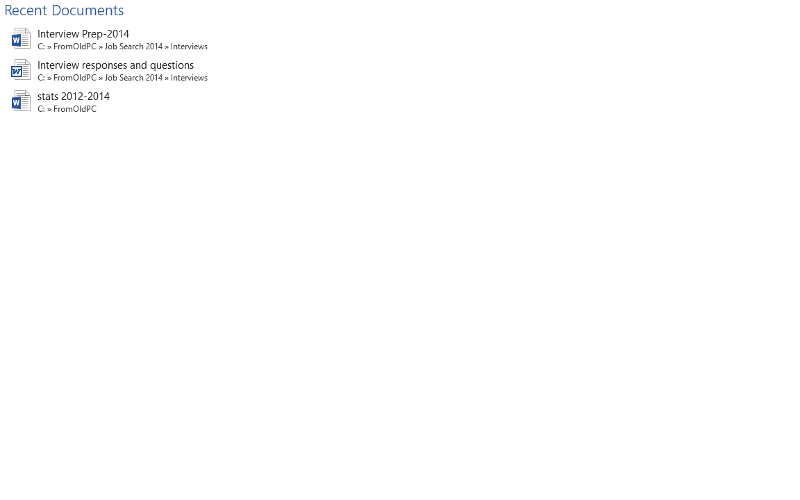 Please advise as to how I can work around this issue
NOTE: I am now on Win8.1, but suspect the above is an MS Office issue, not a Windows issue.
Thanks,
Steve