Last night i installed 64GB (8 x 8GB DIMM) RAM into a clients Dell Power Edge 2950. I shutdown cleanly, removed the 8 x 1GB DIMM and installed the new RAM.
As soon as I turned the server back on the system board fans spun up and they were loud. I put this down to the normal boot up. However, even after 12 hours the system board fans are all spining at 12K+!
Server is 64bit (obviously!) and running MS Server 2008 R2 & SQL Server 2012.
All firmware and BIOS is up to date.
Fans: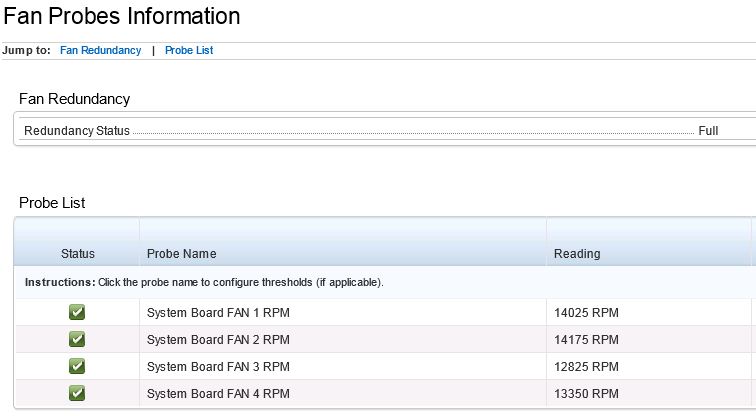 Temp:

The only issue I can find on Server Administrator is that the Battery on Controller PERC 5/i Integrated has failed:

We are awaiting a new battery to arrive on site from the clients break/fix team but I don't believe this is what is causing the fans to constantly spin., as they were not spinning this way prior to the new RAM. Its worth noting that the server can see all 64GB RAM and has no reported issues with it. Both PSUs are active (I mentioned that as I have seen issues in the past with PE2950's were if one of the PSUs has failed or is unplugged the fans can spin faster).
We have rebooted the server a number of times.
Main issue is that there are users sitting directly outside the server room and the noise coming from the room is causing disturbance issues.