Hi @ll,
I'm trying to disable TLS_RSA_WITH_AES_256_CBC_S
HA cipher on the windows 2003 server.
The server is acting as client connecting to LDAP server for auth.
I tried to use IIS Crypto or modifying Registry but no luck with that.
the AES 256/256 reg key has the DWORD Enabled = 0x0 value but cipher is still offered during the TLSv1 handshake.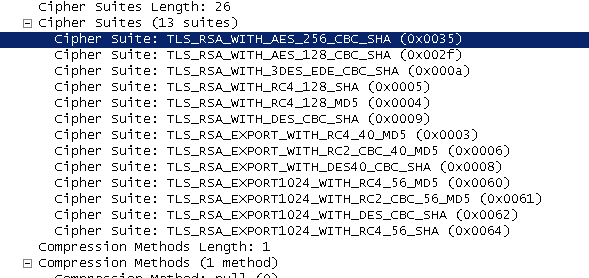 Any thoughts?
thank you in advance!