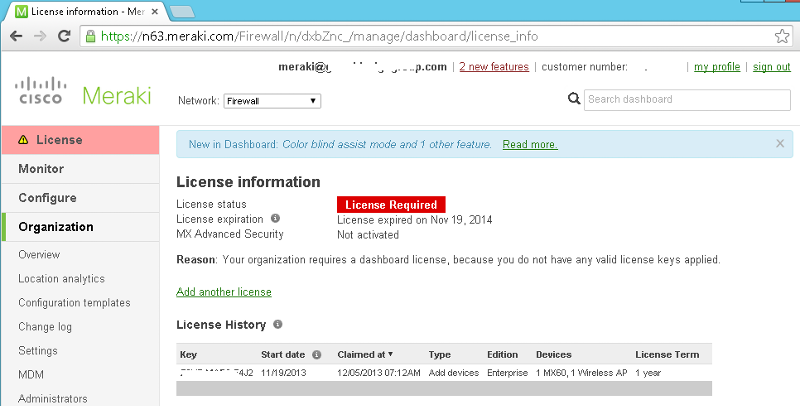 Hi,
I have a customer who has Meraki MX60 Router and Meraki MR12 Access Point. Both was activated on Nov 19 2014 and the license has expired.
But Meraki MX60 is still operating. I just logged onto the router 192.168.1.1 and took the screenshot.
I am curious why this router is still up and running and allow me to log in to it after the license has been expired?
I called CISCO sales and asked them what happens if you have MX60 with expired license. They answers varied: ranging from "it should stop working immediately" to "it is up to the reseller who set that up".
Which statement is true?