This is weird to me... trouble even describing it.
I have an access database with MANY forms and tables.  The previously created forms have checkboxs that have DIFFERENT properties than the new ones I'm creating and I can't figure out how to get the old type (the database WAS migrated from an Access 2000 database and many of the controls are probably "migrated" from there)
On the right, old control checkbox - what I NEED, on the left the only ones access is allowing me to create.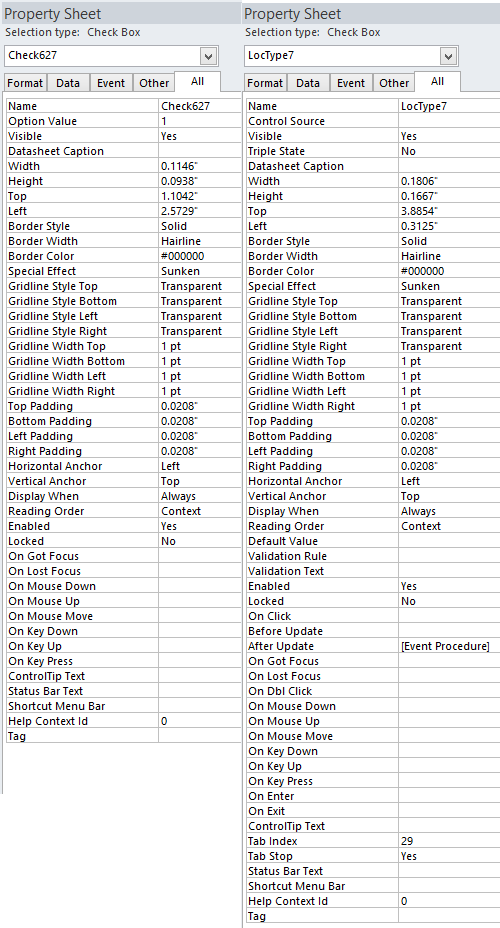 It seems to be missing any OPTION to even link it to data?!?!?!