in my LAB, I have installed Lync 2010 on Windows 2012 R2. I have added and enabled a domain user in Lync Control Panel.
I do not have Exchange server installed in my LAB, but the user email address field in AD is test@test.local
I installed Link client in windows 7, but when I sign in as test@test.local , or as any other domain user that I have enabled on Lync control panel, I get the message shown below:
Any help will be very much appreciated.
Thank you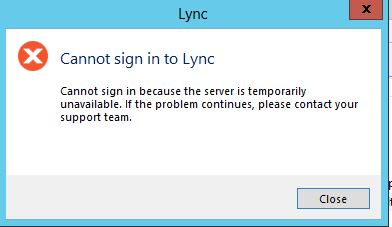 ==========================
I have added sip.Test.local
"A"
record in DNS. Now I am getting different message, the one shown below: