I'm trying to create a Gantt chart in Excel that will show a vertical line indicating the current (today's) date. I have most of the construction down, including "padding" columns, but need help resolving one final issue.
The "today line" is broken (hidden) when occurring before an event. It's covered by the series that pads the events to their correct starting date. I made the series white with no borders and also tried no fill, but it covers it anyway.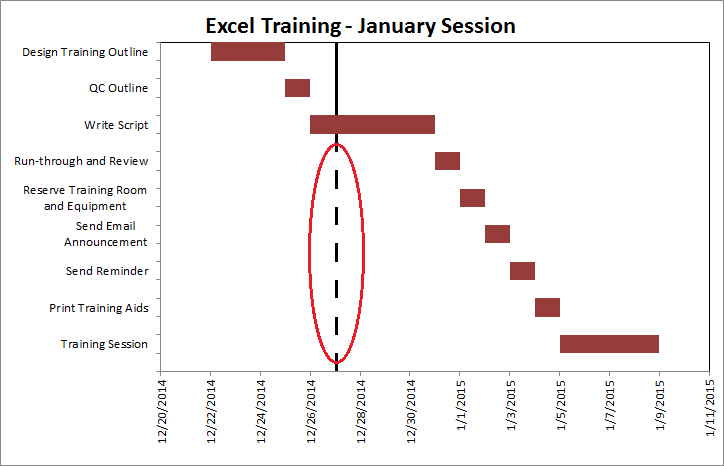 I know intuitively that the series that pads the dates will need to be further broken up, but darn if I can get my head around it. Hopefully, an expert here can get me pointed in the right direction. See the attached file.
With Thanks,
-Glenn
Gantt-Chart---Horizontal-Bars.xlsx