In Cisco IP Telephony, If I understand there can be just one cable connecting the IP phone to the Switch and the PC needs another cable to connect to the IP phone. I mean they are in 2 different Vlans, but connected to the same Switch Port.
I would like to know how DHCP hands Out IP address to Voice and Data in this case.
Assuming in the topology below there is a Router (not shown in the topology)connected to L2 Switch(Switch B) and serves as DHCP server.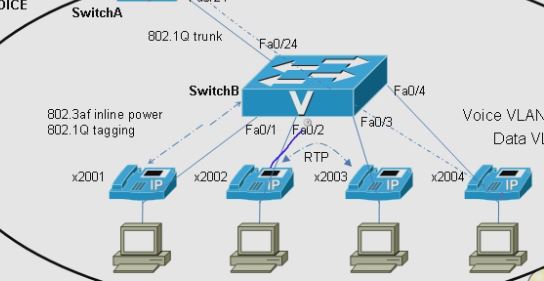 Any help will be very much appreciated.
Thanks