The attached sheet contains rows and columns as shown. The original export is "to clipboard" and contains data about when an employee logged into the phone and out again.
We are trying to show logged out times to the right as well as totals for that day represented as minutes logged out and in decimal form rounded to one decimal place.
What makes this particularly tricky is that it must be based on the shift that the employee is assigned to work, such as 9:30-6 in the attached example.
My procedure will be to paste the data as shown with no modifications, select the appropriate shift from among 9-5:30, 9:30-6, and 10:30-7, and then run the macro to produce the values to the right.
Time in which the employee logged out, but did not log back in during the shift must also be calculated. If they logged out at 4:30 and did not come back, then for 1.5 hours, they were missing and this time should be accounted for
EE-Post.xlsx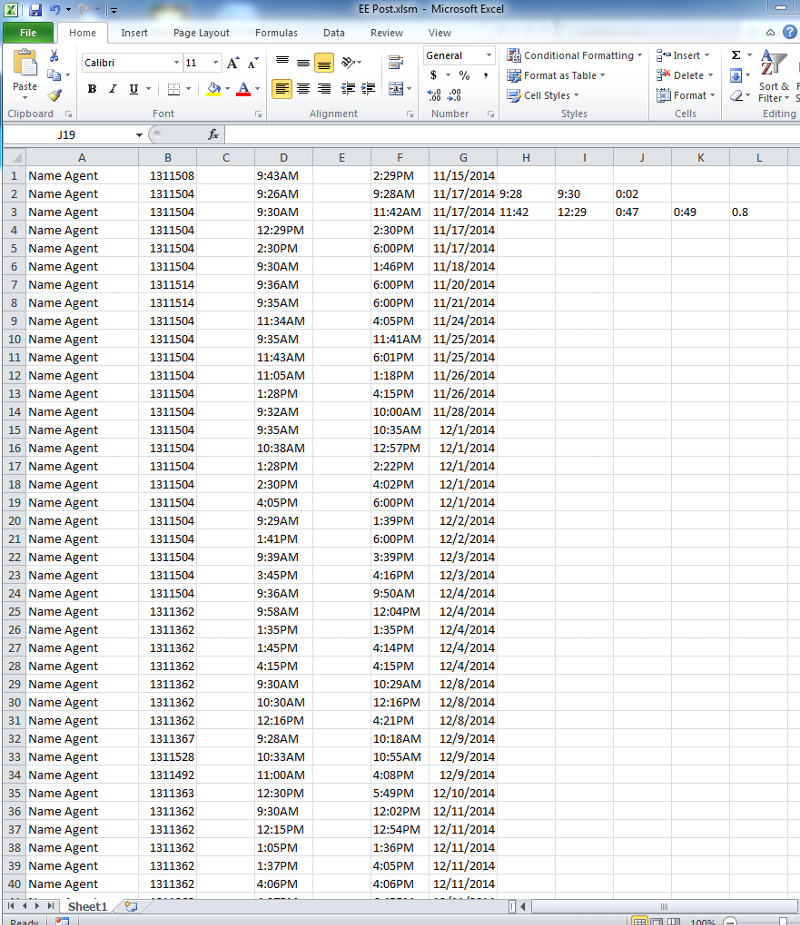 .
Days