I have a development server, an HP DL380 G5 that I have installed ESXi 5.0 with a few virtual machines. (I understand this old of a server cannot use newer ESXi versions).
After getting everything set up I looked into vSphere\Configuration\Proc
essors and realized hyperthreading was not engaged.
so I booted into BIOS and enabled "Intel (R) Virtualization Techology", however it still is not showing on ESXi. See below: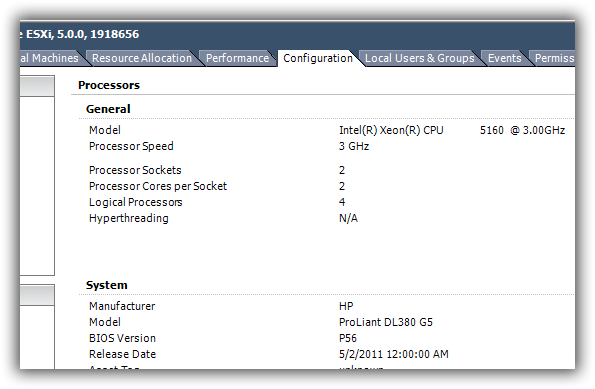 .
Is it to late to enable after the ESXi install?
Server has 2 Xeon Dual Core 3.0GHz processors. only giving me 4 Logical processors.