Hi There,
I have a single domain with 2 sites connected over site-to-site VPN.
Site A
Server1 (SBS 2003)
Server3 (Windows 2008)
Site B
Server2 (Windows 2003)
Today the HDD on Site A PDC server1 crashed. My only option was to restore using a three days old backup copy from Symantec System Restore V10.
The restore process was straight forward and in less than 30 min the server was up and running again however I can now see on the event viewer on server1 few errors regarding The Knowledge Consistency Checker (KCC).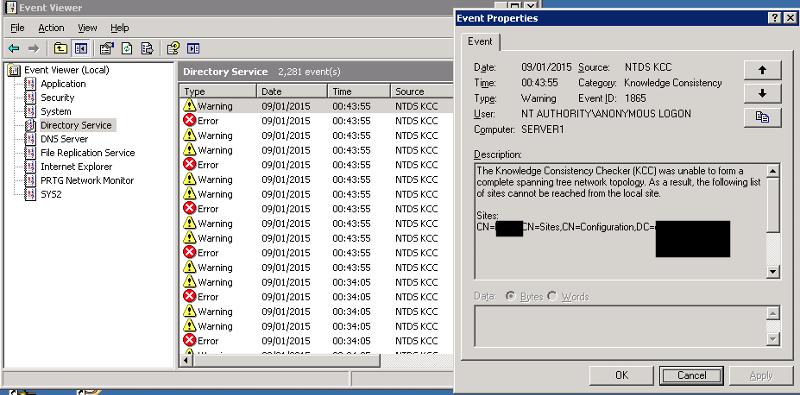 I can ping from between all servers and the VPN link in up and running fine.
Thanks for your advise.