Hello Experts,
I originally asked this question on pfsense's own forum and I wasn't able to get a valid response. So here we go.
I have configured pfsense to allow a RDP connection to Windows Server with ip address 192.168.1.2. The server sits behind pfsense firewall with public address 65.X.X.X. I have configured pfsense as shown in the image, but I can't RDP to the server.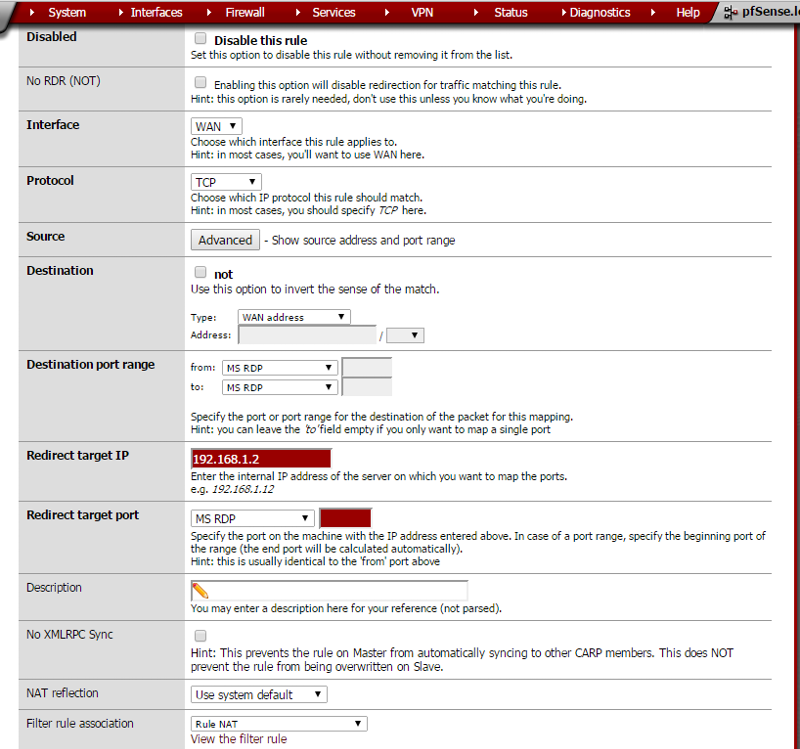 Your help will be greatly appreciated..
Cheers