Saying: A Picture is worth a thousand Words
Can you derive some words on a picture like this?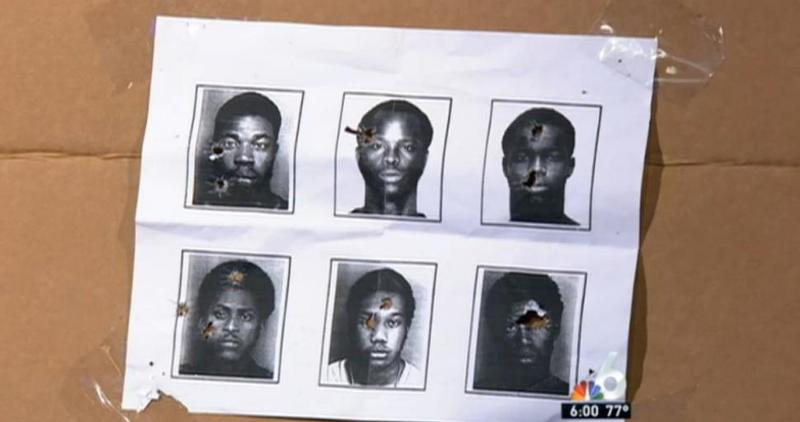 Family Outraged After North Miami Beach Police Use Mug Shots as Shooting Targets
http://www.nbcmiami.com/news/local/Family-Outraged-After-North-Miami-Beach-Police-Use-Criminal-Photos-as-Shooting-Targets-288739131.html
- By Mc Nelly Torres and Willard Shepard Thursday, Jan 15, 2015 [abridged]
Deant, .. and her fellow soldiers were at the shooting range for their annual weapons qualifications training.
What the soldiers discovered when they entered the range made them angry: mug shots of African American men apparently used as targets by North Miami Beach Police snipers, who had used the range before the guardsmen. Even more startling for Deant, one of the images was her brother.
"The picture actually has like bullet holes," Woody Deant said. "One in my forehead and one in my eye. …I was speechless,"
North Miami Beach Police Chief J. Scott Dennis:
denies any racial profiling
pictures are vital for facial recognition
his department will resume use of human image targets
https://www.youtube.com/watch?v=c4Hg9fFmfbI