I got the following errors when running Microsoft exchange best practices analyzer on my exchange 2003 server that had a hard crash due to a power outage and i cannot get the exchange services to start....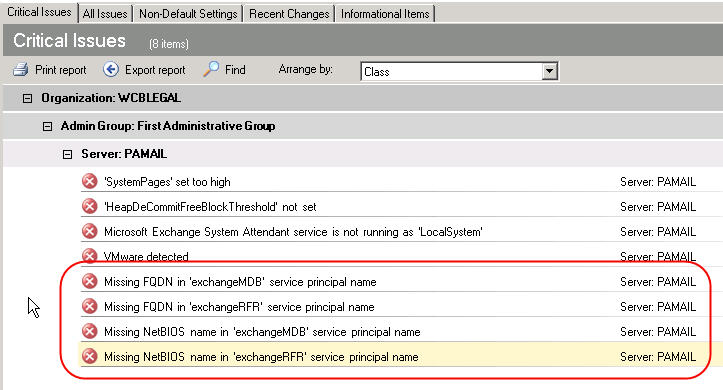 These errors indicate that there are missing things in the service principal name. But when running the suggested exchange support tools program called setspn.exe Tool and listing the service principal name - all of the things that the analyzer claim are missing are there?

This is a confusing result! Or maybe i just dont know what i am looking at! Can someone more knowledgeable please give me a second opinion?
Thank you for your time!