Hi
I'm using Visual Studio 2013 Premium. My users are on Server 2008. Which means I can't use ReportViewer 2012.
So I wish to use ReportViewer 2010, as that is the latest version support on Server 2008.
Within my project references, I added a reference to
C:\Program Files (x86)\Microsoft Visual Studio 9.0\ReportViewer\Microsoft
.ReportVie
wer.WinFor
ms.dll
However, the reportviewer component in the toolbar is still Version 11. And when I drag the component from the toolbar, I get the message below: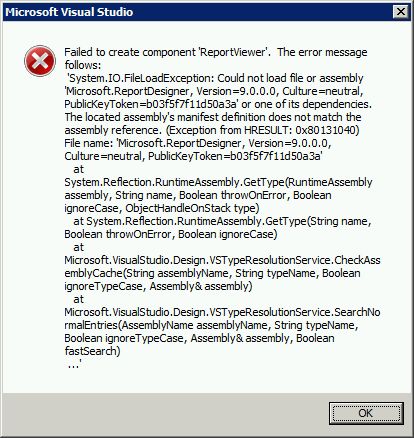 Now I'm not sure how to proceed. How do I get the VS2010 version of report viewer into my project?
Thanks