State of the Union?
With an hour of Barack Obama's live speech followed by five republican responses to it, how about highlighting a topic or issue to favor or disfavor (from any of the six)?
- or -
You may try other nation's approach to annual speech, such as that from Vlad Putin?
The five (5) GOP Responses 'officially' ... prerecorded were by:
Senator Joni Ernst (R-Iowa)
Representative Carlos Curbelo (R-Florida) - Spanish translation
Representative Curt Clawson (R-Florida) - on behalf of the tea party
Senator Rand Paul (R-Kentucky)
Senator Ted Cruz (R-Texas)

Unofficial Rebuttal from:

Governor Jeb Bush (R-Florida)
Governor Mitt Romney (R-Massachusettes)
Governor Mike Huckabee (R-Arkansas)
Representative Steve King (R-Iowa)
Senator Marco Rubio (R-Florida)

Representative John Katko (A-New York)
Vice President Joe Biden (D-Delaware)
Hillary Clinton (D-New York)
Prime Minister Benjamin Netanyahu (for House Speaker John Boehner, R-Ohio)
____________
_ [optional resources] _
__________________________
____
President Obama's State of the Union Address — Remarks As Prepared for Delivery
https://medium.com/@WhiteHouse/president-obamas-state-of-the-union-address-remarks-as-prepared-for-delivery-55f9825449b2
- [One sample extracted]
I want them to grow up in a country that shows the world what we still know to be true: that we are still more than a collection of red states and blue states; that we are the United States of America.
'I won both of them.' President Barack Obama's best State of the Union line Tuesday or ever?
http://www.utsandiego.com/news/2015/jan/21/barack-obama-won-both-of-them/
-
By Matthew T. Hall- JAN. 21, 2015
The line that will be remembered most... wasn't even in the advance copy.
Here's how he set it up.
"I have no more campaigns to run," said Obama, sticking to the script before his smile was interrupted by partisan cheers.
"I know because I won both of them," he quickly added.
This six-second remix is your new jam. Also, pretty funny.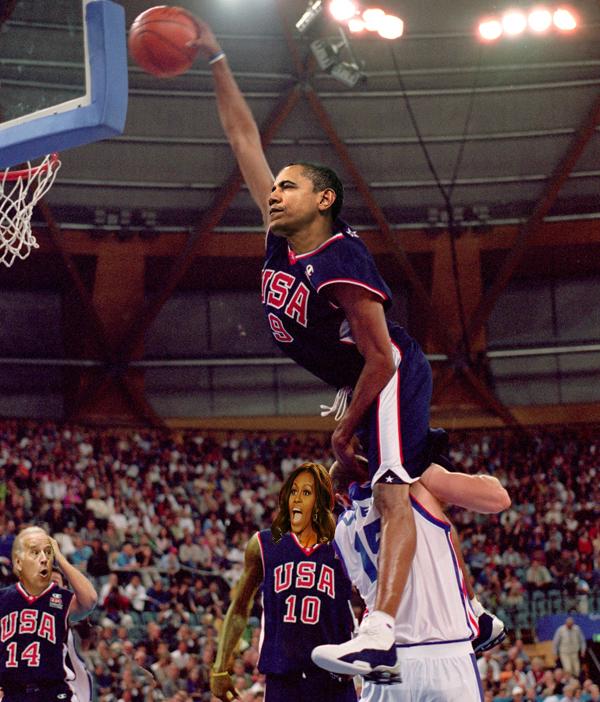 https://twitter.com/RevoltTV/status/557951162050441216/photo/1